Datamaran has developed fully flexible materiality matrices. This allows you to tailor the labeling of the two axes, in both visualization options, and adjust the High, Medium and Low priority issue thresholds in the curves matrix.
To tailor the visualization of your materiality matrix:

1. Once you have saved and run your matrix, go to the Matrix View tab.

2. Underneath Actions on the right side of the page click on the "Chart Settings" button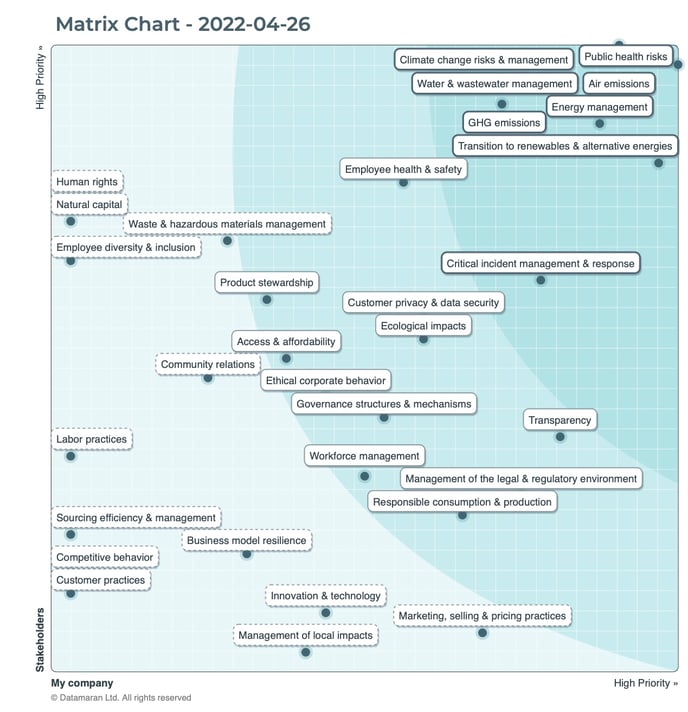 3. Within the Chart Settings, you are able to rename the axis of the matrix based on your company's terminology, by using the two boxes (X-axis label and Y-axis label).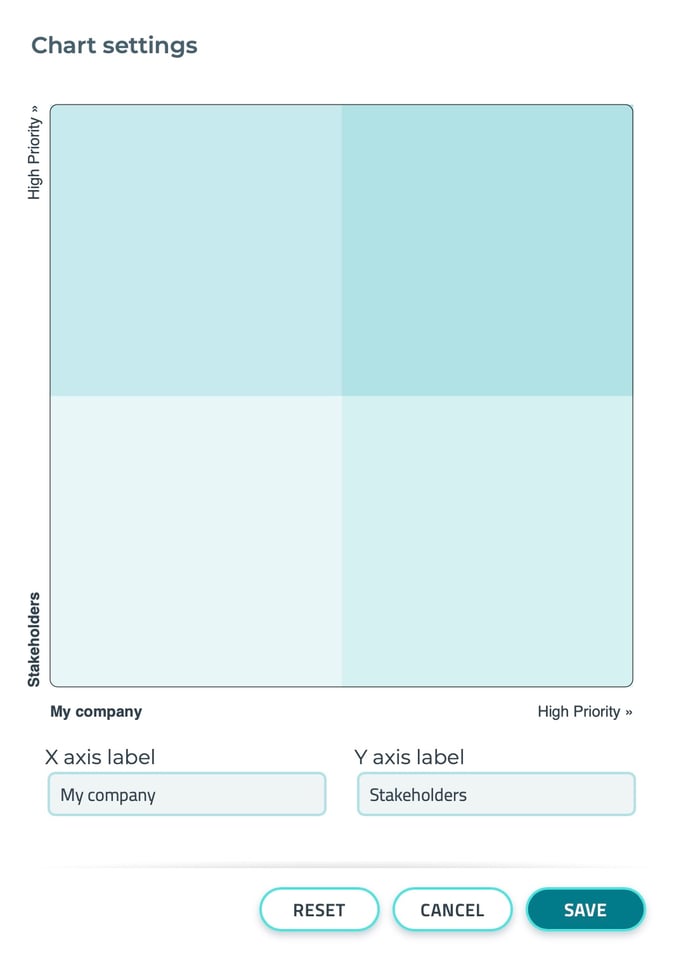 4. For the curves view you will also have the option to modify the curves which determine whether issues have a high, medium or low relevance for your company. You can click on any of the points and drag them to adjust them to your needs.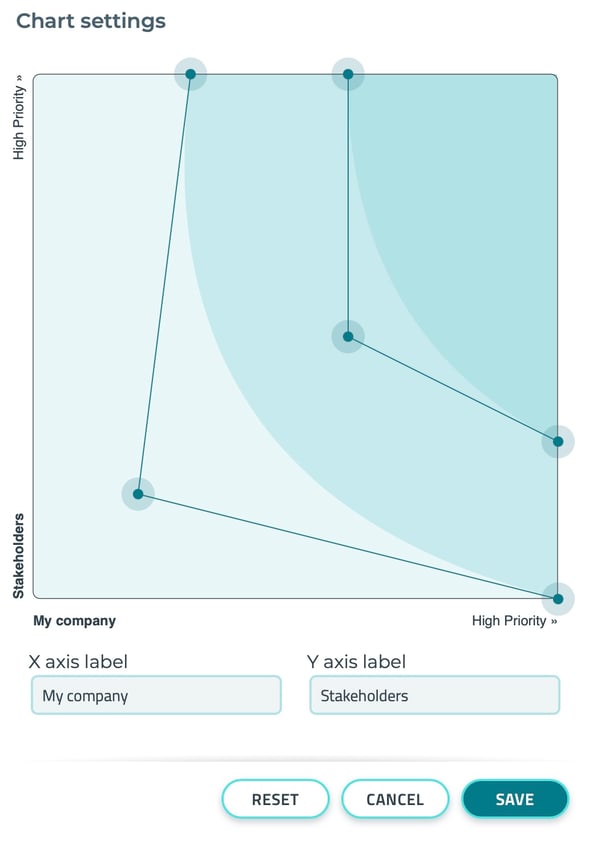 5. If you want to reset the parameters to the default setting, click on the Reset button.

6. Once you are happy with your matrix adjustment, click on the "Save" button.
The video below shows you how to do it.